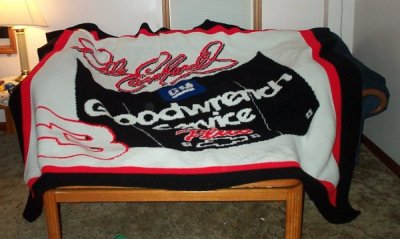 I finally finished this afghan. This one was a special order. I took forever to do. I think it came out great. Can take order's for one of these and this does take a while to make.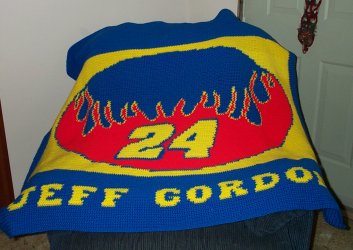 This afghan was also a special order. Don't have any in stock right now but I can take order's.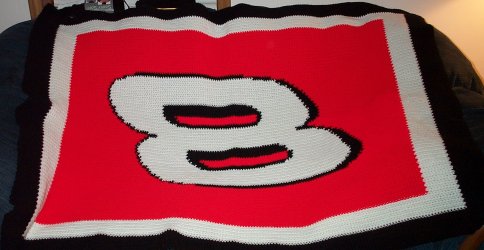 Have another Nascar afghan done. This one is available. More to come soon.